The energy sector had one of its best weeks of 2015 last week with the sector posting an eight percent gain in five trading sessions. This was correlated almost directly to the ~10% rise in the price of crude last week.
I am still significantly underweight both energy and commodity stocks as I don't believe we are going anywhere near the levels that were present in these markets for most of the period of 2010 – 2014. There are myriad supply & demand drivers that I believe will keep oil between $40.00 a barrel to $65.00 a barrel over the next 12 months or so.
Given the high debt levels of a lot of small and mid-tier producers as well as commodity driven economies of emerging markets like Russia & Brazil the credit stress caused by the plunge in oil is hardly over. Until we see accelerating global growth it is hard to believe this latest move in crude will cause prices to break the ceiling of my range.
This will be good news for variety of sectors in the market. One of these will obviously be the transportation industry where fuel prices comprised a large percentage of overall operating costs. Obviously the airlines should benefit especially those that hedge less of their forward jet fuel costs. One would think truckers and delivery plays like Federal Express (NYSE:FDX) would also be primary beneficiaries of low oil as well.
However, after years and years of seeing oil at over $100.00 a barrel has caused most companies in these industries to change their business models. Most now mitigate the fluctuation in the price of gasoline by adjusting fuel "surcharges" to customers depending on the price of petrol. As such, the lower price of gas has much less of an impact than it would have had a decade ago.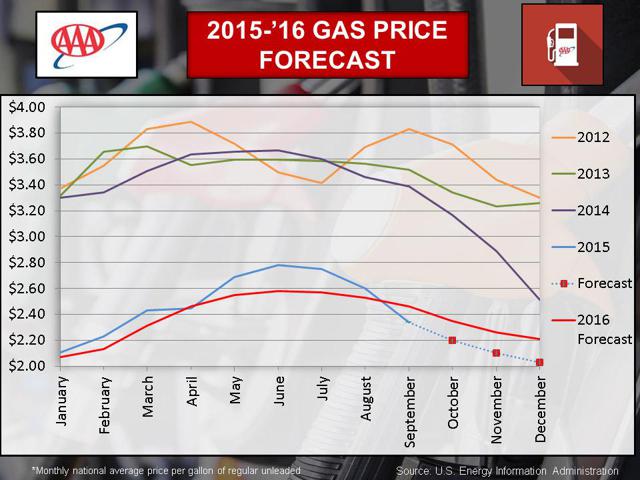 One surprising sector of the market that benefits from lower gasoline prices are the domestic automakers Ford (NYSE:F) and General Motors (NYSE:GM). These iconic American manufacturers make little to no money on most of the cars in their small and midsize car lineups. Some cars in these segments are built not because there is a lot of demand in the market but because automakers needs these sales so the average mileage from their overall fleet meets rising fuel standards impose on the industry by the Federal Government. Some cars like electric vehicles (EVs) are made with substantial boosts from tax incentives such as the current $7,500 tax credit per vehicle that EVs currently receive thanks to the largess of the American taxpayer. These government incentives/pressure frequently lead to car models that bomb in the marketplace like the Chevy Volt.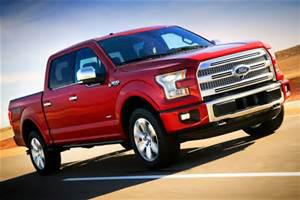 It is the truck and SUV segment that powers earnings and margins at these industrial plays. Some of these vehicles can have margins of $10,000 a vehicle or more. Ford's all new and all aluminum F-150 truck series is one example of a hugely profitable product line, and one that is doing quite well at the moment. Thanks to low gasoline prices, the overall sales mix trucks & SUVs are garnering at both of these domestic auto concerns is at the highest levels since 2005. Obviously this is a positive driver for profit growth.
In addition, auto registrations are growing again albeit off of recessionary levels in Europe as the benefits of quantitative easing takes hold on the continent. This should help lessen the losses both domestic automakers book from their European operations. Both companies have growing businesses in China and could benefit if Chinese authorities decide on additional stimulus measures to boost its slowing economy, which appears likely.
Finally, both companies could benefit in Europe and in China from Volkswagen's unfolding diesel debacle. The giant German firm is facing tens of billions of eventual costs because it designed the software in its diesel product line to give inaccurate results in order to make emission standards.
This crisis has forced out the company's CEO, makes the firm liable for billions and billions in recall costs and fines from governmental regulators. This also could be an existential reputational event that could cause sales to be lower for years than where they would have been sans this event. Both Ford and General Motors should benefit from increasing market share where it competes against Volkswagen.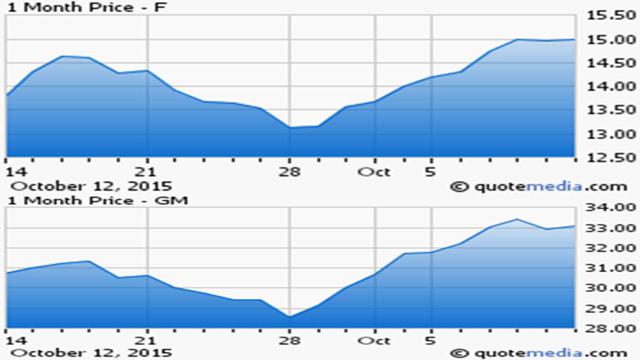 Most importantly both GM and Ford and cheap value stocks right now and their stocks are starting to rally recently. Ford posted profits of under $1.20 a share in FY2014 but the consensus has it delivering over $1.90 a share of earnings in FY2016. The shares are priced at approximately seven times those projections even with the recent rally in the stock. GM is slightly cheaper at around 6.5 times the over $5.00 a share the consensus believes it will earn next year.
One last thing as I offer up these cheap stock plays that are benefiting from low gasoline prices, both of these stocks pay more than four percent dividend yields. This is more than twice the yield available currently in ten year treasuries. This is why both stocks are in my value and my income portfolios. The market has rotating into value stocks since the beginning of October, a trend is that benefiting both equities.